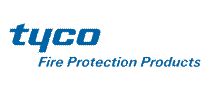 We have made it our business to protect the things you value most. GLI works with only the top manufacturers that produce the finest and most reliable fire protection equipment.
Our range of products includes but not limited to the following:
General Purpose Valves: Gate valves, Swing Check valves, Butterfly valves, Ball valves, Strainers, Test & Drain valves and Landing valves.
Control Valves: Pressure Reducing valves and Pressure Relief valves.
Measuring Devices: Flow meter and Pressure Gauge.
Switches & Electrical Devices: Flow switch, Pressure switch and Tamper switch.
Alarm valves and Deluge.
Sprinklers, Nozzles and Accessories.